MINI J'S HOME DAYCARE

1620 OCEAN DR. 

MANSFIELD, TX 76063

Mini J's Home Daycare is a registered Family Home Childcare that was established in 2005.

      About Me      :        My name is Janet Wilson and I would love the opportunity to meet you and your child, while your child is in my care they will be treated like family, loved and nurtured like my own.     

Meals & Snacks: This Child Care Facility is on a state sponsored food program. This facility provides a nutritious breakfast, lunch and snack on a daily basis. 

Safety & Education: This Child Care Facility is certified in CPR, First Aid. This facility also receives training throughout the year. 

      Child Care Associations      : This Child Care Facility is a member of the following associations.     

      Mansfield Home Child Care Association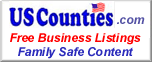 Daily Schedule: I have a structured schedule that allows me to spend quality time with your child. 

We will have "outside time, weather permitting", 

Story time, breakfast, lunch and snacks on a set schedule.

I try to have as much one on one time with your child each and every day, we learn as we play.

Caring for Kids is my Business 

Touching The Future

I don't wear power suits,

make speeches,

or drive a fancy sports car.

I've never talked on a car phone,

made a big sale,

or been elected to the Senate.

I don't "do lunch",

have a big impressive office

or carry a beeper.

I spend my days wiping away tears,

giving hugs,

and serving chicken nuggets.

A good day is when I go through a whole day

without a temper tantrum, 

bite mark

or a toilet training accident.

My "office" is a room full of brightly colored toys

and laughing children.

You may not think that what I do is very important

and you may even whisper behind my back

"What a waste of a good mind."

But I know better.

I make a difference

because I'm changing the world

one child at a time.

Everyday I'm getting the once in a lifetime chance

to touch the future.

I'm proud to say "I'm a child care provider".

~ by Marti Doyle

CONTACT ME: Janet Wilson

817-781-2541